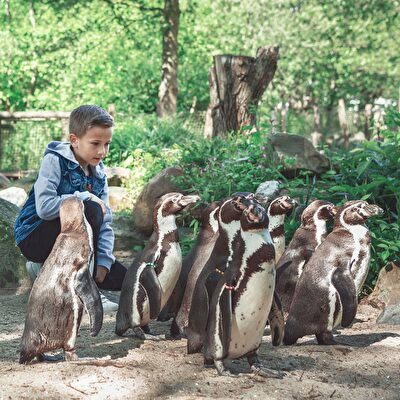 June 1st 2021
AquaZoo Leeuwarden is open to the public again! Visit the zoo in Leeuwarden and discover which animals live there.
Aqua Zoo has a maximum number of visitors per day, which is why you can book tickets for the zoo in advance. Check this website for more information about opening times, ticket sales and what to do!
AquaZoo is located east of Leeuwarden, in the middle of the green recreation area De Groene Ster. Here the visitor has plenty of space, which is nice in these times. It is an adventurous day out for your guests. At AquaZoo, visitors walk among the ring-tailed lemurs, stroll along the beach with the penguins, come face to face with Nile crocodiles and discover how big a polar bear really is. An adventure route runs through the entire park, right through the greenery. Little adventurers walk over ditches via tree trunks and cross the swamp near the kangaroos with a raft. As long as they keep their feet dry.