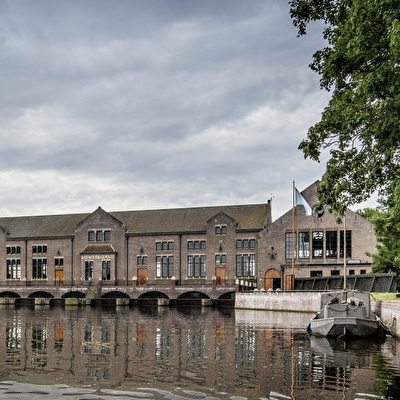 June 1st 2021
A masterly experience of steam, architecture and water.
Lemmer is home to the largest steam pumping station in the world which is still functioning. This unique monument from the year 1920 is already a hundred years old. The Irish. D.F. Woudagemaal is owned by Wetterskip Fryslân and still actively participates in the Frisian water management.
Fun and educational for young and old
Before visiting the Woudagemaal, you start your journey in the adjacent modern visitor center. Here, young and old can experience the immense power of steam and water and see with their own eyes how the steam pumping station functions and the reason why the pumping station is a UNESCO World Heritage Site. 6 days a week, 100 enthusiastic volunteers provide guided tours for interested parties. In the months of July and August these tours are offered 7 days a week. The visitor center has a Panorama room with a beautiful view over the IJsselmeer. For more information, visit the Friesland.nl website or the Woudagemaal website.
In addition to the Woudagemaal, it is also fun to discover Lemmer. In Lemmer you will find a beach located on the IJsselmeer, a rich history and cozy terraces. Walk through Lemmer with a guide from the tourist office and be told about trade, shipping and fishing. Lemmer is about a 45-minute drive from Post-Plaza.