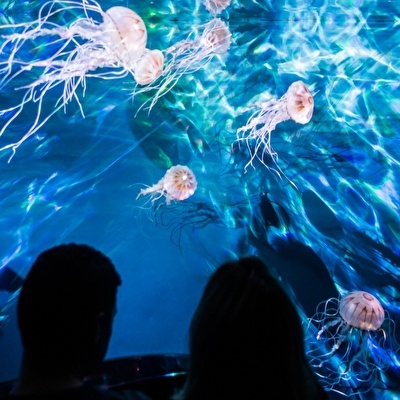 June 5th 2021
From the smallest bee to the enormous skeleton of a sperm whale: in the Nature Museum Fryslân you can discover everything about nature.Constantly changing exhibitions and an extensive program with various activities ensure that there is always something new to experience.
OnderWaterSafari: The Netherlands is a land of water with ditches and puddles full of coots, frogs and mosquitoes. We know what's going on above water, but what about the world below? And what does life look like at the bottom of the Wadden Sea? It is an unknown world that can only be explored with a diving suit on. Anyone who is curious about life under water can now go on an UnderwaterSafari. You take a dive below the surface of the water, without getting your feet wet. In a special vehicle you make a journey from the fresh water of the ditch and puddle to the salt water of the Wadden Sea World Heritage. Let yourself be carried away by the current and look for the Big Five of the underwater world of the Netherlands: the otter, beaver, catfish, seal and porpoise!
Good news: the Nature Museum Fryslân is even open every day from 10 a.m. to 5 p.m. in July and August. Book your tickets in advance via this website.